ING Private Portfolio Management is the wealth management arm of ING Private Banking in Belgium. They are global investors and their investment approach is long-term oriented. They use various instruments and model portfolios according to the client's risk appetite as well as tailor-made portfolios. Assets under management amount to $40 billion (ING Private Banking as a group), of which approximately $11-12 billion is managed in Belgium.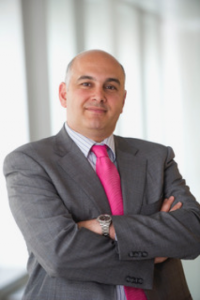 Moudy El Khodr is Head of Portfolio Management, South Region at ING Private Bank. Until 2018 he was at ING Investment Management (now NN Investment Partners) managing one of Europe's largest US Equity Income funds. He re-joined ING Investment in 2014 after three years at Petercam  where he had managed a similar strategy. From 2001 to 2011 he worked at ING Investment Management in Brussels and The Hague. He also worked at BGL (Banque Générale du Luxembourg) in asset management (1998-2001). Moudy started his career at Euronext Brussels in 1998. He graduated "cum laude" from Université Catholique de Louvain (UCL) with a Master in Economics, holds a CEFA certification and a Certificate in Risk Management from ICHEC in Brussels.
Where does ING Private Banking fit within the investment management sector in Belgium?