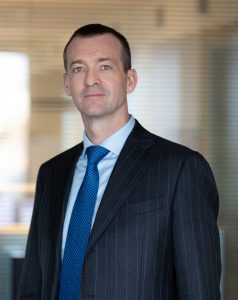 Roberto Magnatantini joined DECALIA in 2020. He is lead portfolio manager of DECALIA Silver Generation and DECALIA Eternity funds. Before joining DECALIA, Roberto was Head of Global Equities at SYZ Asset Management, where he spent 12 years managing two strategies for the OYSTER funds' franchise. Before that, he worked four years at Lombard Odier and four years at HSBC where he managed equity funds. He is a CFA and CMT charter holder and holds a ESG certification from PRI.
Founded in 2014 and headquartered in Geneva, DECALIA SA is a fast-growing independent
investment management company, managing private and institutional assets. As of December 2021, it has $5 billion (4.9 bn CHF) AUM and 60+ employees, focusing on three activities: Wealth Management, Asset Management and Private Markets. DECALIA has expanded rapidly, thanks to its active-management experience built up over the last 30 years by its founders. The firm's investment philosophy is based on several fundamental principles: stringent risk management, capital preservation, an active management style and selection of the best talent. They focus on developing investment solutions in four key investment themes: long-term trends, quest for yield, disintermediation of banking sector, inefficiencies in Europe. DECALIA are signatories of PRI and included in Article 8 of SFDR.