Rathbones Group is a leading, independent provider of investment and wealth management
services for private investors, charities and trustees, including discretionary investment
management. In September 2023, Rathbone and Investec Wealth & Investment UK
combined – creating the UK's leading discretionary wealth manager with $125 billion of
funds under management and administration. Within the group, Rathbone Investment
Management (discretionary management) are fundamental investors who combine top-
down asset allocation and sector analysis with stock-picking.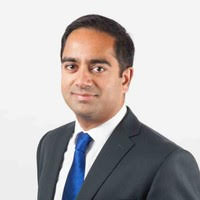 Sanjiv Tumkur joined Rathbone Investment Management in 2016 as Head of Equity Research, becoming Head of Equities in 2022. He is responsible for developing and promoting
Rathbones' equity investment philosophy and process. He joined from Investec Wealth where he was a member of the Research team and provided equity analysis and recommendations to the firm's investment managers. After reading Philosophy, Politics and Economics at Oxford University, Sanjiv spent nine years at Morgan Grenfell. He then spent three years at AllianceBernstein.
How have things changed since the merger?
Post-completion, we are working to align Rathbones' and IWI UK's approaches, looking at
both organisations and incorporating the best from each. We are similar businesses, with
similar client bases and client objectives, and we are excited about the opportunity to create
the UK's leading discretionary wealth manager. Continue reading →